Top-Rated & Best-Selling CBD Oil Brands
this is a quick table (i am working on a larger version)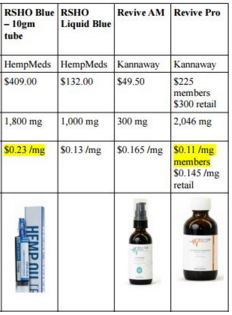 I love RSHO (it is the best quality out there, and approved by the governments of 3 countries for the import and use in health conditions), top quality.  Revive by Kannaway uses the same oil as the one in RSHO (same parent company) but they give you more value for the money by adding the Bibong herbs! Make sure to read why Revive is better than RSHO here. You get more value, and it tastes good which is important as you need to keep this in your mouth for a minute for proper sublingual absorption.
BlueBird Botanicals makes a good CBD product called "Classic Hemp Blend", it is $124.95 for their bottle containing 1000mg CBD. This comes out to $0.125 per mg CBD which is comprable to RSHO and Revive, however theirs has no herbs, only CBD hemp Oil mixed with Hemp Seed oil for those of you who want to get something that has only hemp in it. Want to caution you about the taste, it might be strong and some find it unappealing.
This is a more detailed look at the Kannaway product offerings – click here or the image for the PDF document.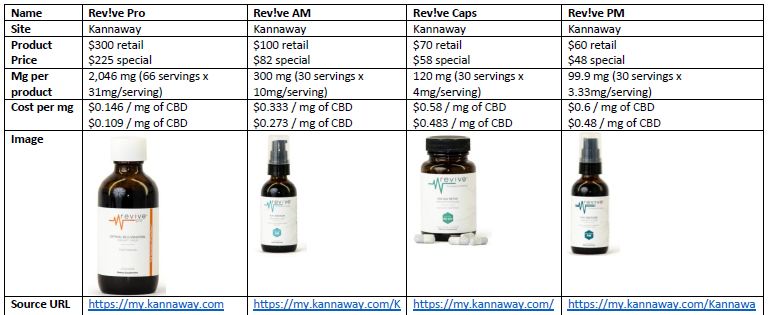 The price information above is accurate as of May 19, 2016
Notes:
The quality of HempMeds' Real Scientific Hemp Oil (RSHO) Blue correlates to Kannaway's Revive Pro.
Real Scientific Hemp Oil (RSHO) By HempMeds is the oil approved and subsidized by the Mexican and Brazilian governments and is prescribed to patients with a multitude of medical conditions! Look at the news category for more, and look at the research category for the health effects of CBD.
UPDATE:
This article is outdated.. Currently the best value can be had at: bluebirdbotanicals.com
---
Images from my research..
Liposomes don't improve the sublingual absorption of CBD..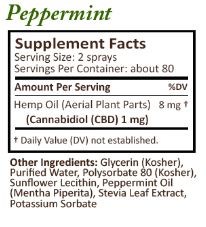 Sorbates are not a favorable ingredient, especially taken internally.
Read also:
Kannaway vs RSHO